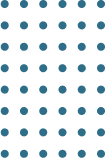 Best General Dentistry In New Jersey
Maestro Smiles is focused and dedicated to providing exceptional family and cosmetic dentistry services. We provide both restorative and preventive maintenance dentistry services for our patients.
If you've made a dentist appointment, you want it to come soon enough. Waiting a minute longer can prove disastrous. You can take advantage of our state-of-the-art facility that provides modern dental care for the discerning patient.